Self-Administered Pension Options
Self-Administered Pension Options
Self Administered Pension Options are available to some Professionals, Company Directors and Investors. The key attraction is that the Pensioner gets to choose their own investment assets in the fund. It is very common for people with knowledge of investment properties to acquire commercial or buy to let properties in their pensions.
There are strict Revenue and Regulatory guidelines associated with the type of property and investments which are permitted in this type of pension vehicle. An experienced Consultant will evaluate your potential investment scenario and the tax efficiency implications for you TODAY.
Self-Administered Pension Options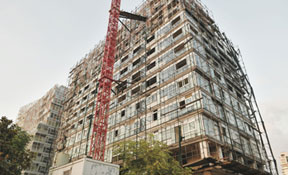 If you have created a reasonable value in your pension fund and want to become involved in investments in specific asset classes where you may be able to contribute some expertise of your own, then a S.S.A.S may work for you.

With a S.S.A.S, you appoint a professional Trustee to guide you on matters of compliance. You can largely make your own investment decisions, such as purchasing property, shares or other investments within your pension (Subject to certain rules, regulations and restrictions).

There is no Capital Gain Tax payable on investment gains or rental income within the S.S.A.S and withdrawals are subject to the normal retirement taxation criteria based on age and income. 

A S.S.A.S can be a good method for someone with investments property expertise to build up a good pension pot within a scheme in a tax efficient manner. There are several important restrictions on the properties purchased, rented or sold by S.S.A.S scheme and S.A.S pension holders are advised to contact our advisors at the outset before considering acquiring any pension assets. 

Contact us to discuss your options further. We will have an experienced S.S.A.S Pension Advisor get in touch with you within 24 hours to explore your options for a tax-efficient Pension mechanism.
Request a Free Review or Call Today
Galway: 091-421900   Cork: 021-4190009   Dublin: 01-5311386
1. Firstly, request a FREE review using the form above, during which your situation will be assessed by an Independent Qualified Financial Adviser who will contact you within 24 hours.
2. If you are eligible, your appointed Independent Qualified Financial Advisor will inform you of the maximum sum you can release. If you are happy to proceed the Independent Qualified Advisor's process of releasing your Pension will begin.
3. The Financial Advisor will complete a full fee and fund performance comparison across all regulated pension providers in Ireland. When the pension release process is complete you will receive a lump sum payment for you to do with as you wish.
Request a Free Review or Call Today
Dublin: 01-5311386  Galway: 091-421900   Cork: 021-4190009   
Leaders in Financial Consultancy
Q Money Financial Consultants Ltd are Financial Consultants advising Individuals, Executives and Companies. Q Money specialise in Financial Planning, Tax Efficient solutions Retirement/Pension Exit mechanisms for Individuals, Self Employed and Company Directors in Ireland, U.K and the E.U.